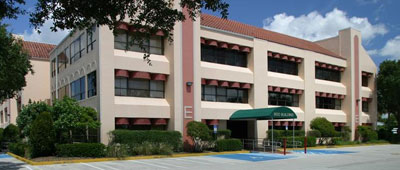 TriAxial Medical, Inc. (TMI), a Florida corporation, is a virtual (Internet) property developer and industry leader in the design, construction, maintenance and marketing of privately-owned properties, Internet web sites, and interactive media (CDs & DVDs)—specifically for cosmetic/plastic surgery, medical professionals and practices. For almost two decades TMI has produced award-winning interactive multimedia content for a variety of medical manufacturing companies and individual practices and has ranked consistently in the top one or two positions in global searches for Medical Internet Marketing capability.

"TriAxial Medical is the industry leader in my medical field. Yes, there are other companies out there, and I've used a few of them in the past, but TMI keeps me on top in my patient acquisition, is a financial supporter of the medical industry and has helped with Clinical Study Grants in the surgical work I perform. Not to mention that they are extremely accommodating, easy to work with, and, well, simply good people. You can't go wrong with using them."
Michael Goodman, MD, Medical Director, Caring For Women Wellness Center; Davis, CA; August 2011.
TMI currently has over ten #1 globally ranked websites in specific cosmetic procedural areas, including:
• Calf Implants (calfimplants.com)
• Buttock Implants (buttockimplants.com)
• Pectoral Implants (pecimplants.com)
• Hoodectomy (clitoralunhooding.com)
• Labiaplasty (labiaplastysurgeon.com)
• Vaginoplasty (vaginoplastysurgeon.com)
• Bicep/Tricep Implants (bodyimplants.com)
• Deltoid Implants (bodyimplants.com)
• Cosmetic Hip Implants (bodyimplants.com)
• Gynecomastia (gynecomastia.com)

With more #1 ranked cosmetic procedural web portals than any other competitor, TMI has maintained a leading role in Search Engine Optimization and Medical Internet Marketing longer than any other current company in our field. TMI also maintains highly ranked placement in other popular cosmetic procedures such as Breast Augmentation, Face Lifts, and Liposuction. As content developers, we create electronic communications for medical professionals and medical manufacturing companies, including Web sites, Digital Business Cards (business card CDs), Traditional CDs, DVDs, Internet Video production, and medical animations.
TriAxial Medical also is a major Clinical Study Contributor and Grantor—giving financial aid/support and backing to the industry we serve, as well as an official WIRB (Western Institutional Review Board) Clinical Study Administrator for research in numerous medical areas, something no other company in our market segment can claim. In April, 2010, TMI was the Principal Administrator in a 12-clinic national feminine cosmetic surgery study on Patient Outcome, published in the Journal of Sexual Medicine. TMI's role is noted for contributions in the actual study as a Grantor, and Principal Administrator.